Two Factor Authentication, known as 2FA, is an extra layer of protection used to ensure the security of online accounts beyond just a username and password.
Protectumus offers a unique Two Factor Authentication based on a generated code that expires quick and an extra confirmation code that is sent as Email or as SMS, which also expires quickly.
In the future we plan to add more notification channels, such as Slack, Telegrams, Teams & more.
We have created a mobile app that allow users to generate One Time Passwords ( OTP ) called Protectumus OTP Authenticator. It works for both mobile apps and tablets.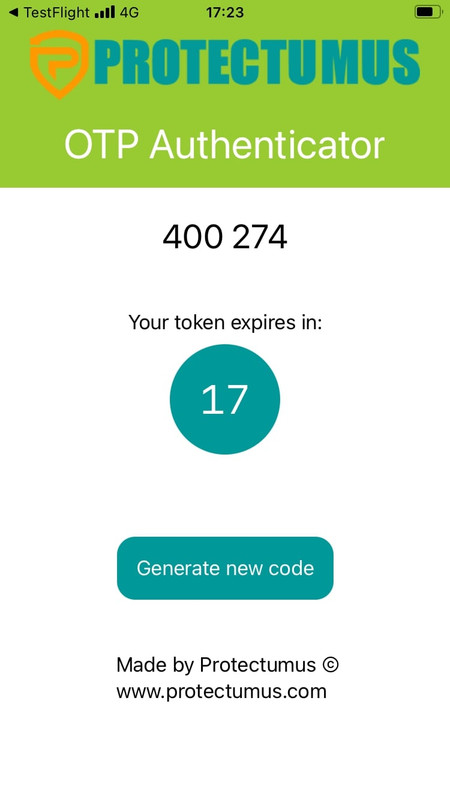 The Protectumus Mobile OTP application is also offered as an SDK and it can be integrated into your existing application. We provide mobile app customizations on demand and we also offer it as a whitelabel solution.